Fairfield Connecticut (Greenwich, Stamford, Old Greenwich, Cos Cob and more) New York, Westchester County, Bronx County and Beyond - Date of death and estate valuations
New York and Connecticut Estate tax liability. Disposition of assets under a will or in probate in New York or CT State. There are many situations -- none of them lacking stress and complexity -- where you might need a New York appraisal of property that states an opinion of what the property was worth on a date some time ago, rather than when the appraisal is ordered. For estate tax purposes or disposition of the assets of a decedent, a "date of death" valuation is often required. Sometimes, the New York executor of the estate or New York Attorney may choose to have the date of the New York appraisal be six months after the date of death or on the date of death -- but the same principles apply in determining the market value of the real estate.
Fairfield County CT, New York, Westchester County, Bronx County Attorneys, accountants, executors and others rely on Christopher Greco Appraisals for New York "date of death" valuations because such appraisals require special expertise and training. They require a firm that's been in the area for some time and can effectively research comparable contemporaneous sales. Christopher Greco has been appraising New York Real Estate for over 20 years and is centrally located in Westchester County in the City of New Rochelle. Attorneys and Accountants have relied on our expertise to assist their clients in estate planning, probate and tax settlement.
You need a professional State of CT, State of New York real estate appraiser, bound by the Uniform Standards of Professional Appraisal Practice (USPAP) for a high degree of confidentiality and professionalism, and you need the kind of quality report and work product that the taxing authorities, attorneys, accountants and courts need and expect.
Please browse our website to learn more about our qualifications, expertise and services offered.
MORE INFO ABOUT CHRISTOPHER GRECO APPRAISAL SERVICES
Welcome to Greco Appraisal Services, a New York Real Estate Appraisal Company. We have Manhattan Appraisers, Bronx Appraisers, Queens Appraisers, Brooklyn Appraisers, Staten Island Appraisers, Westchester County Appraisers, Nassau County Appraisers, Suffolk County Appraisers, Putnam County Appraisers, Orange County Appraisers, Rockland County Appraisers and Dutchess County Appraisrs.
24 HOUR APPRAISAL TURN AROUND TIME SERVICE
If you are in the need for Bronx Real Estate Appraisers, Brooklyn Real Estate Appraisers, Queens Real Estate Appraiser, New York City Real Estate Appraisers, Staten Island Real Estate Appraisers, Westchester County Real Estate Appraisers, Rockland County Real Estate Appraisers, Putnam County Real Estate Appraisers, Albany Real Estate Appraisers, Nassau County Real Estate Appraisers or Suffolk County Real Estate Appraisers we are your number one choice.
GRECO APPRAISAL SERVICES looks forward to assisting you with all of your real estate appraisal needs.
Call our office at 914-469-5946. You can also order your next appraisal online by using this website.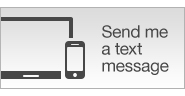 Got a Question?
Do you have a question? We can help. Simply fill out the form below and we'll contact you with the answer, with no obligation to you. We guarantee your privacy.